The University's North of England Robotics  Innovation Centre (NERIC) has been awarded £3.6 million Research England Development (RED) funding from Research England, part of UK Research and Innovation, in a bid to accelerate innovation and research in the fast-moving world of robotics.
The construction of the new centre was announced last year and is part of the £2.5 billion Crescent Masterplan that has the ambition to regenerate Salford, the wider city region as part of a 20-year agreement.
Dr Georgina Harris, Director of Engineering at The University of Salford said:
"We are delighted to have been awarded this Research England Development funding reaffirming our reputation for knowledge and expertise in robotics and automation.  The award will support us with the recruitment of robotics specialists, invest in specialist facilities for the centre and enable us to play a pivotal role in the technology transfer from innovative research to industrial deployment.
"The North of England Robotics Innovation Centre is a model example of collaboration. Its creation is timely, taking place when the need for innovation in robotics and automation has never been more important to support the recovery of UK industry from the challenges faced during the Covid-19 pandemic. The new centre will provide SMEs with a hub where they can access world-leading academics, where they can work collaboratively to develop innovative solutions and where they can test and validate these technologies in preparation for real-world deployment."
The Research England Development (RED) Fund commits up to £27 million in annual funding. It supports projects that aid the development and interaction of the UK's higher education research and knowledge exchange (KE) activity in line with Government and UKRI priorities.
The Robotics Innovation Centre is part funded by the European Regional Development Fund (ERDF). Work on the new building commenced at the start of the year, Morgan Sindall has been appointed as the contractor to construct the 22,580 square foot building that is set to make its mark in the world of robotics and automation.
The Centre is due to complete in the Summer of 2022.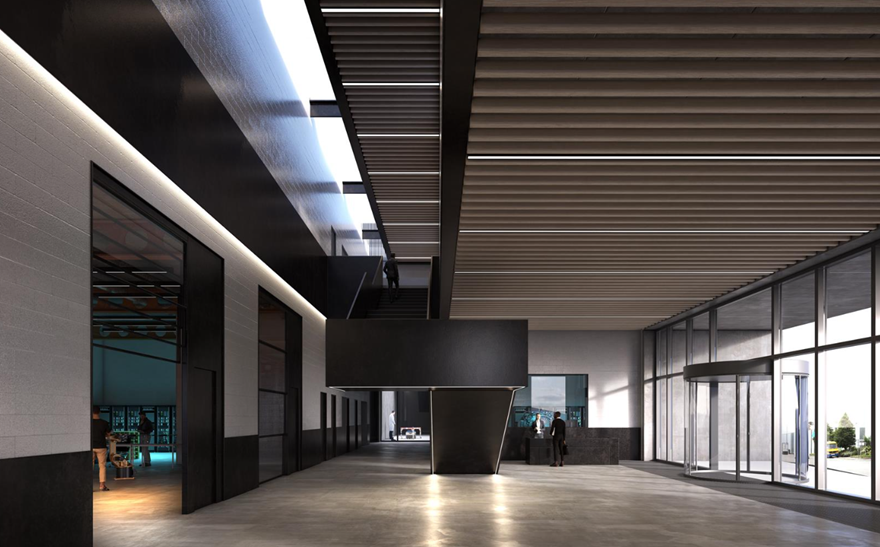 The University of Salford's North of England Robotics Innovation Centre has been awarded £3.6m