Prevention and management of cancer in Kenya will be improved through a partnership between Kenyatta University Teaching Referral and Research Hospital (KUTRRH) and the University of Manchester, Christie NHS Foundation Trust and Manchester University NHS Foundation Trust.
This will see the promotion of KUTRRH as a regional hub for cancer treatment, linking to eleven regional cancer centres across Kenya and The Christie hospital through telemedicine. It will also monitor clinical outcomes to support innovation and improvement in cancer treatment.
The hub and spoke model will mirror the clinical service in Greater Manchester, which has seen cancer outcomes improve faster than anywhere else in the UK.
The Christie and Manchester University Foundation Trust will also provide training places for the current healthcare workforce to obtain specialised oncology training and an understanding of how the hub and spoke model for cancer care services works in Greater Manchester.
New arrangements for cancer care are part of a healthcare partnership between Kenya and the UK government which has been strengthened through the signing of a Memorandum of Understanding (MoU).
The MoU, signed at the Royal College of Physicians by Health and Social Care Secretary Sajid Javid and Kenya's Cabinet Secretary for Labour Cooperation, Simon Chelugi, was also attended by President Uhuru Kenyatta.
To mark the launch of the Alliance, The University of Manchester and The Christie will establish two scholarships each, the President Jomo Kenyatta scholarships to help support Kenyans to undertake Masters level studies at the University or a clinical fellowship at The Christie.
The Alliance's first grant application, which is submitted to National Institute for Health Research, seeks to establish such a service for squamous cell carcinoma of the oesophagus, a poorly understood cancer that is common in Kenya.
Professor Graham Lord, Vice-President and Dean of the Faculty of Biology, Medicine and Health at The University of Manchester said:
"Not only do we strive for research and teaching excellence like all universities but we also have a third and unique goal around social responsibility. We want to see our research and teaching make a difference, locally in Manchester, nationally in the UK and internationally.
"It is now time for us to build on this success and take on bigger challenges and leading and successfully delivering the Kenya UK Healthcare Alliance is one of these challenges, as we seek to make a difference to the healthcare system of an important strategic ally to the UK through clinical services, research and education.
"So as an institution with long-standing links with Kenya, we look forward to working with the country to developing a modern and resilient healthcare workforce capable of dealing with the rising tide of all forms of non-communicable diseases in the country."
Health innovation is one of the frontier sector strengths identified by Greater Manchester's Local Industrial Strategy and Economic Vision.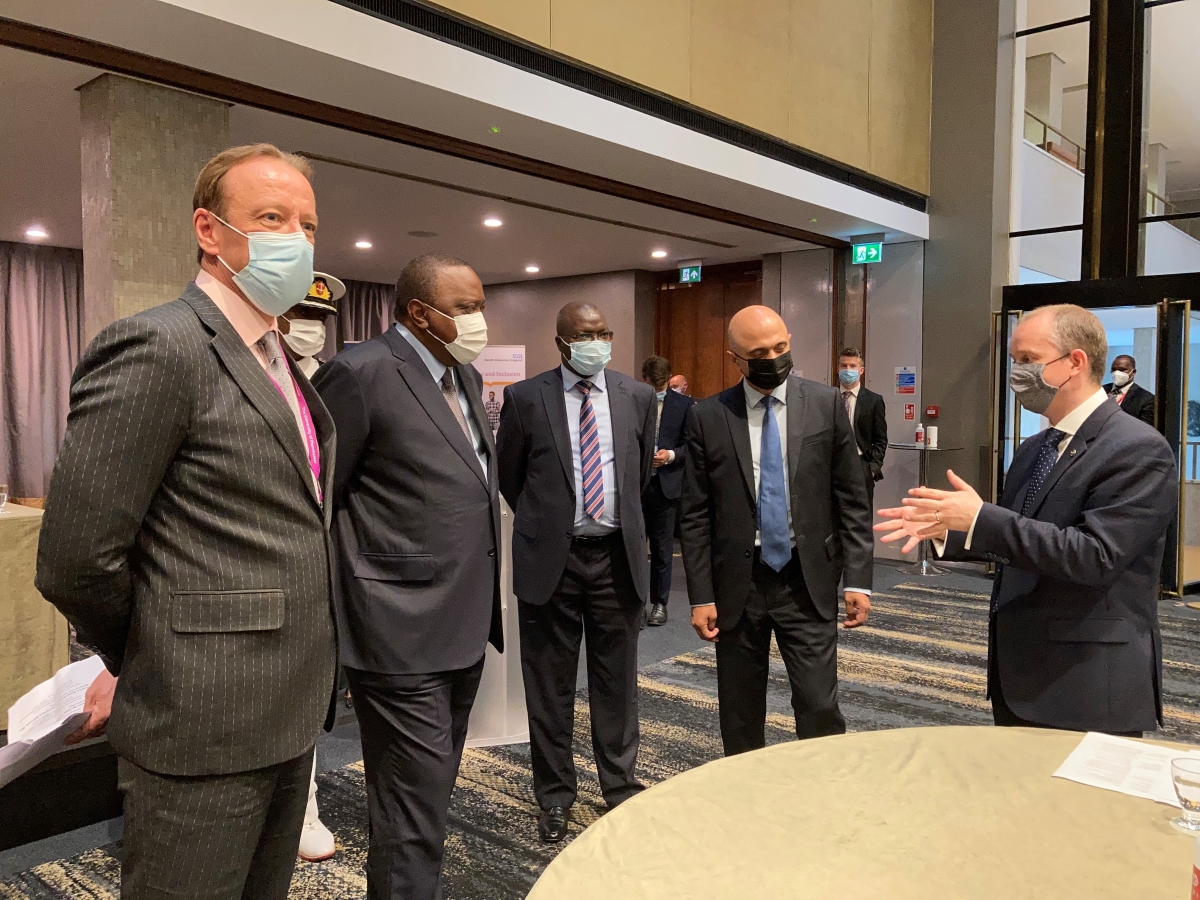 Kenyan state visit with Professor Graham Lord