By Lou Cordwell, GM LEP Co-Chair and founder and CEO of digital studio magneticNorth; and Cllr Elise Wilson, GM LEP board member, leader of Stockport Council, and GMCA economy portfolio lead
The Alison Rose Review of Female Entrepreneurship recently found that £250bn of new value could be added to the UK economy if women were supported in starting and scaling new businesses at the same rate as men.
Based on pre-pandemic research, it found that only one in three UK entrepreneurs is female; that fewer UK women choose to become entrepreneurs than in best practice peer countries; and that perceived bias within the UK venture finance community is a concern.
The review recommended an increase in funding directed towards female entrepreneurs; Greater family care support for female entrepreneurs; and making entrepreneurship more accessible for women and increasing support locally, through relatable and accessible mentors and networks.
The Institute of Fiscal Studies suggests that the plight of female founders has been further hit by coronavirus, with women more likely to work in the worst affected sectors, and to have served as primary care providers at a point when many children were being home schooled.
The good news is that work is already underway in Greater Manchester to address these inequalities.
We know that economic and entrepreneurial diversity pays dividends, improving business outcomes while supporting social mobility and opportunity.
Diversity provides different perspectives, fresh insight, complementary skills and experience. Equally, providing opportunities for more entrepreneurs to create jobs and prosperity is vital if we are to level up.
At the heart of the new GM Economic Vision is a commitment to tackling inequalities, with a focus on supporting more women in starting and growing businesses through a world-leading programme of female entrepreneurship.
We are committed to enabling people to reach their full potential through training and mentoring, encouraging diversity and inclusivity in company leadership through initiatives including provision of innovative finance.
We already have strong female leaders in prominent positions across Greater Manchester, but we know that there's more we can do to inspire and encourage the next generation of female entrepreneurs.
Greater Manchester is ideally placed to implement measures that will support a new generation of female entrepreneurs, and is ready to take the lead nationally, supporting Government in capitalising on the clear economic advantages that would bring.
According to the Business Growth Hub's (BGH) Inclusive Growth Report, of the 1623 data records captured, 23.9% of owners were classed as female owned. More than half (52.9%) of the individuals supported by BGH in Greater Manchester to start a business 52.9% were female.
Diversity is a central tenet of the Greater Manchester Good Employment Charter, which includes a commitment from employers to take full advantage of the diversity and talents across Greater Manchester communities, invest in workforce training and development, and provide employees with an opportunity to work flexibly wherever possible.
The strength of existing entrepreneurial talent is evident in initiatives including Northern Power Women and the research conducted by NatWest/RBS in 2015, which showed Manchester's female-led businesses contributed £124m to the UK's economy and created an additional 3,300 jobs in 2015.
With only 1p in every £1 invested going to female-led businesses nationally, funding provided to female founders by GC Angels demonstrates that Greater Manchester is leading the way in dramatically helping to reverse shameful gender inequalities.
Supported by GM LEP funding, businesses with a women founder have raised £5.7m in total into funding rounds that GC Angels have invested into, 62% of all capital raised since 2018.
According to GC Angels,
Women in its funding portfolio raise an average of £444k
Businesses with a women founder make up 52% of its portfolio since 2018
Businesses with a women founder received 41% of its funding to date since 2018
Successful funding for female founders includes Culture Shift, which is giving victims of sexual harassment a platform to report crime.
As a result of £3m being made available by GMCA and the GM LEP, female-founded businesses have been able to access Early-Stage Investment through the Local Growth Fund delivered by GC Angels.
Public sector initiatives including Innovate Her and Go Digital are building an integrated pipeline of skills and talent among young women at our schools and colleges, while our five universities produce female graduates who form spin-out companies to commercialise the incredible potential of their academic research.
A statue of Emmeline Pankhurst now stands proudly in Manchester's St Peter's Square, celebrating a century of women's suffrage. Diversity is part of our DNA and that has informed decades of innovation and awareness of the importance of encouraging young women into business.
We're already supporting the entrepreneurial ecosystem of Greater Manchester, investing in the next generation of female entrepreneurs, while recognising the significant number of women leaving the labour market due to Covid-19 and the female founder gap in the North of England.
Greater Manchester is arguably better placed than anywhere else to champion the virtuous circle that might be achieved if women were supported in boosting the economy, in turn providing jobs and opportunities for others.
The empowerment of female founders is an opportunity too big to miss and Greater Manchester is poised to seize it.
Find out more about GM's Economic Vision for a fairer, greener, growing economy at www.GMLEP.com/economicvision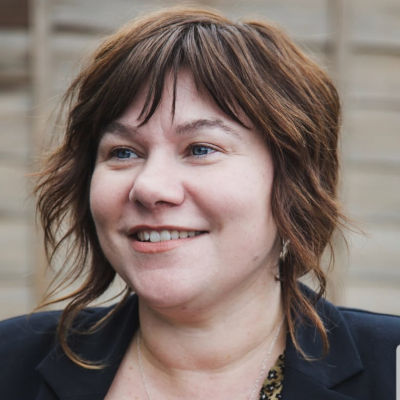 Cllr Elise Wilson, GM LEP board member, leader of Stockport Council, and GMCA economy portfolio lead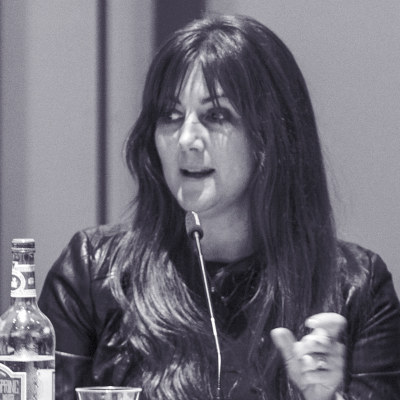 Lou Cordwell, GM LEP Co-Chair and founder and CEO of digital studio magneticNorth