James Baker, CEO of Graphene@Manchester, says innovation in advanced materials has the potential to support social, economic and technological opportunities to help achieve a green recovery following the impact of COVID-19. Supported by GM LEP and a priority within the GM Economic Vision, Greater Manchester is a leading centre for advanced materials research.
Innovation in advanced materials offers the disruptive potential to transform the way we build our future cities, as well as the transport and infrastructure systems that connect them.
Alongside its health impact, the COVID-19 pandemic has upturned the global economy, with the International Monetary Fund estimating it could cost as much as US$28 trillion in lost output. So governments around the world are being urged to use this disruptive period as a catalyst and align their recovery efforts with sustainable development initiatives.
In fact, the International Renewable Energy Agency (IRENA) has estimated that if we doubled annual global energy transition investments to US$2 trillion over the next three years it would boost global GDP by 1% (roughly $300-400 billion). I am convinced that some of this investment should be put into innovation around advanced materials so we can literally build back better – at the same time we can look to take up global opportunities and work with our international partners, just as Graphene@Manchester is working with Masdar.
With COVID-19 now acting as a catalyst, a number of partners at the Graphene Engineering Innovation Centre, the flagship graphene innovation accelerator based at The University of Manchester, are already conducting exciting experiments in applying graphene to concrete and road surfaces to create composites with greatly improved performance capabilities and, as result, reducing their respective carbon footprints throughout the supply chain.
This will be of great interest to the Middle East and Africa, where ambitious capital investments continue to drive the construction and infrastructure sectors. The use of graphene in concrete, for example, can make this building material stronger, more water-resistant and eco-friendly – and it is estimated that around 60 million tonnes of carbon dioxide a year could be saved by using graphene-enhanced concrete in these regions.
Another graphene application that could have a huge impact is the development of advanced water filtration and much more efficient and effective desalination systems. This improved type of membrane infrastructure could supply the fresh water that is much needed by urban communities already feeling the impact of global warming.
The idea of improving the sustainability of materials for buildings and infrastructure is clearly going to be a potential game-changer – but another very interesting area is how we can use the benefits of advanced materials to support cities to become even smarter.
So-called 'smart cities' are seen as a way to make our urban environments much more efficient and greener through the adoption of digital technologies that can, for example, better integrate and manage our utility and energy systems.
However, what if some of this technology was embedded directly into the materials that went into our buildings and infrastructure? The exciting thing about graphene and the wider family of 2D materials – the endless combination of ultra-thin layers to develop brand new 'designer materials' that collectively I call the 'graphenes' – is their extraordinary multifunctional capability. Such materials would be ideal to develop a new generation of smart infrastructure.
As an example, the GEIC is currently working on a number of projects with Highways England, the government company responsible for much of the nation's major road network, and Arcadis, a leading global design and consultancy firm for natural and built assets.
We are supporting these partners in addressing the challenges around construction and the road network. An example might be when electric circuitry needs to be applied to the network and could be laid at the same time as the highway, for example, as an integral part of the structure.
This is still an early-stage project and will require a lot of new thinking – the solution could be within the bitumen or a surface marker, such as the road line. But what if we could have this multifunctional capability used across all the infrastructure and buildings that make up a town or city? It would transform connectivity and make the very fabric of our built environments responsive and intuitive to our daily needs.
So, we can start to imagine charging points that are embedded across our road network – and every time an electric car comes to a stop at traffic lights or rests in a parking space it can be charged in situ. If the vehicles of the future were using hybrid energy storage – ie a battery powertrain with a graphene-enhanced supercapacitor unit – then they could be rapidly charged as their drivers happily go about town. And those batteries and supercapacitors would, of course, feature new materials that enable them to operate far more effectively compared to the energy storage devices we are obliged to use today.
Similar advances could be made with sensor technology, which will also be highly critical if cities are to achieve the required connectivity levels needed to become smarter, more efficient and ultimately greener.
Graphene and advanced materials therefore have a huge role to play in building a better and greener future. With the call for new investment in green technology, I believe we should be thinking of advanced materials as among the most important underpinning technologies to revitalise our battered economies and, ultimately, deliver better, more sustainably future-proofed lives for us all.
Find out more about Graphene@Manchester here.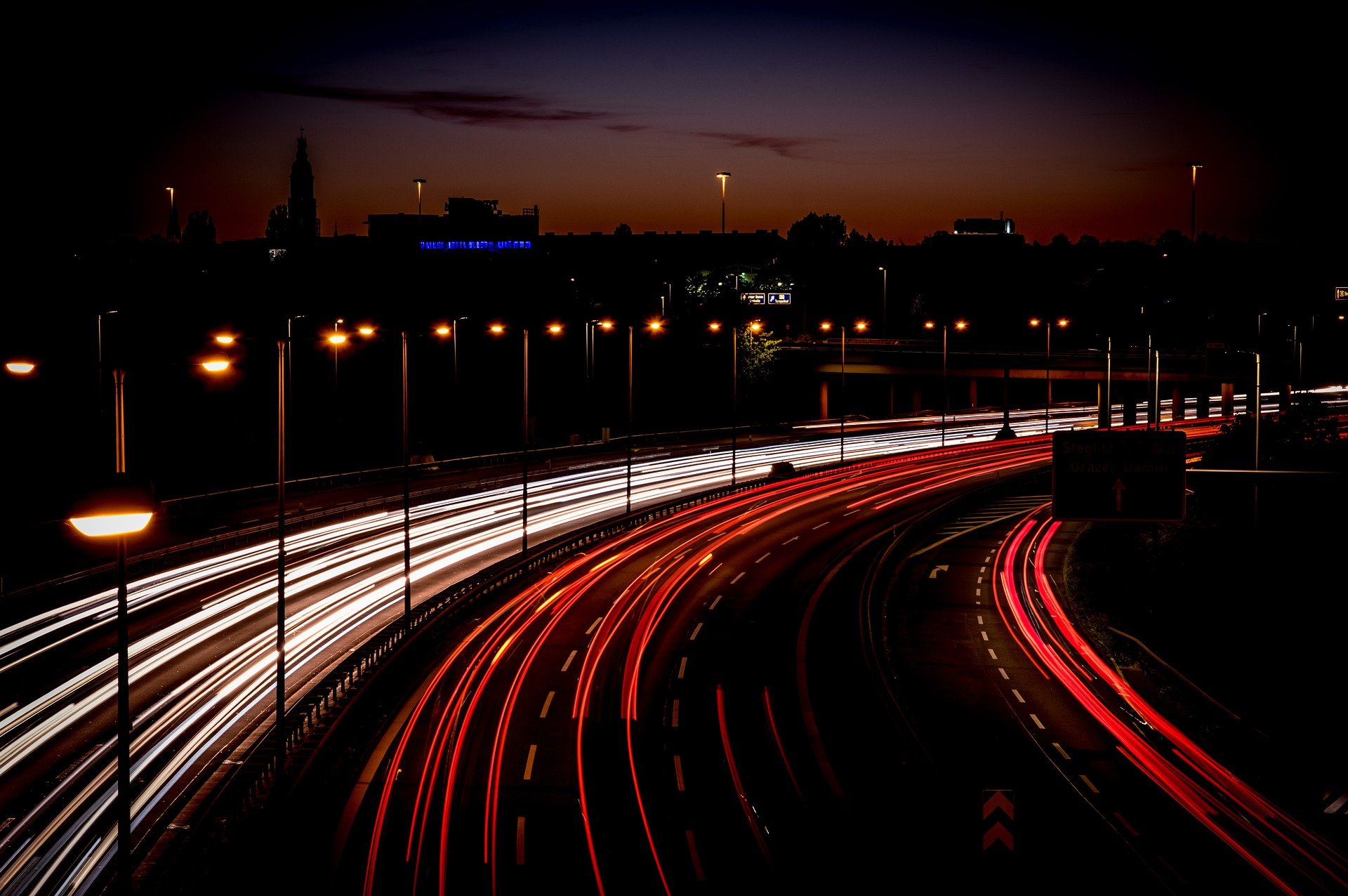 Advanced materials research in Manchester is supporting Highways England projects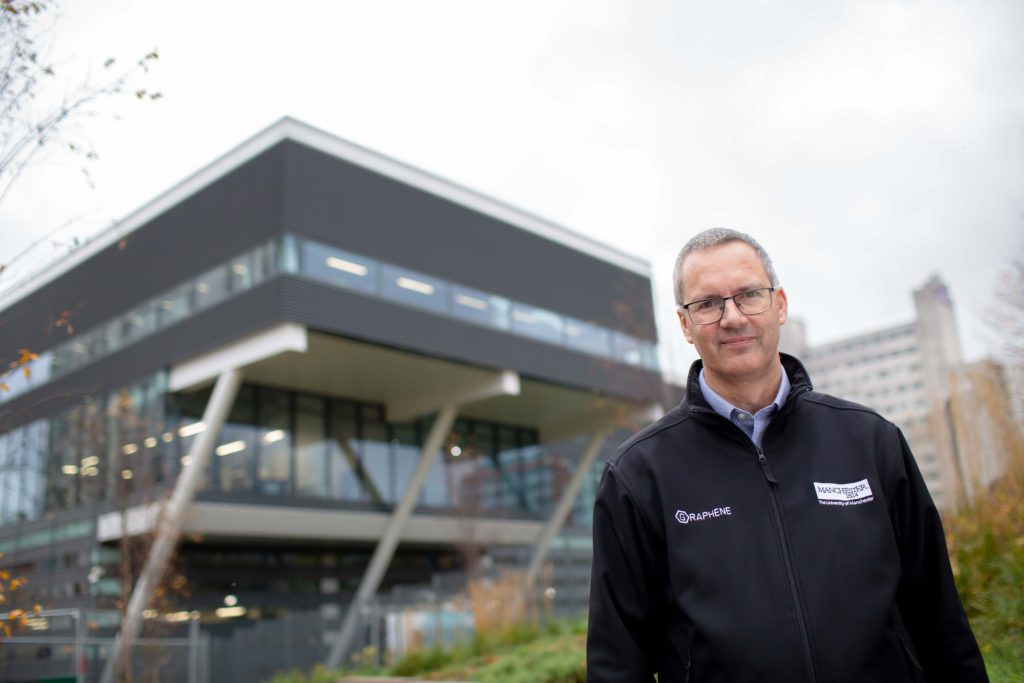 James Baker, Chief Executive of Graphene@Manchester