Members of The Greater Manchester Local Enterprise Partnership (GM LEP), Chair Lou Cordwell and Mayor Andy Burnham, joined former Prime Minister Gordon Brown to discuss what the levelling up programme actually means for the region's economic growth.
The half-day conference, "Realising Regional Growth: What next for Greater Manchester?" was hosted by the Centre for Cities on Wednesday 27 April at The Science and Industry Museum.
As a response to the recently published Levelling Up White Paper, the conference brought together national and regional politicians, academics, and business leaders to discuss how Greater Manchester can build upon existing strengths and new opportunities to maximise growth.
The Levelling Up White Paper outlined plans for all regions to achieve productivity potential, support economic growth and improve living standards across the UK but with little clarity on how this could be achieved in reality.
Speakers at the event discussed the priority areas and sectors, enablers for growth, current barriers and plans for all aspects of Greater Manchester's future economy.
The speakers and panellists at the event included:
GM LEP Chair Lou Cordwell
Mayor of Greater Manchester Andy Burnham
The Rt Hon Gordon Brown, former Prime Minister of the United Kingdom
Lord Sainsbury of Turville, former Minister for Science and Innovation
Chris Fletcher, Director of Policy and Campaigns, Greater Manchester Chamber of Commerce
Jessica Bowles, Director of Strategic Partnerships and Impact, Bruntwood
John Holden, Associate Vice-President for Major Special Projects, The University of Manchester
The key talking points of the event were the devolution of power, investment, future skills, research and development and the core priority sectors of Greater Manchester including health innovation, advanced materials, cyber, tech and green innovation. Barriers to success included the skills shortage, further education, and transport across the region.
All speakers agreed that the frontier sectors and collaboration would give Greater Manchester the biggest economic growth and create higher-paid jobs across the region. Teamwork across scientific and entrepreneurial innovation will help Greater Manchester to establish itself as a prosperous city-region, attracting the best investment and talent.
However, this focus on the frontier economy will also benefit the foundational economy, creating jobs and a better quality of employment for those working in service industries and non-priority areas across the region.
Lou Cordwell, Chair of the Greater Manchester Local Enterprise Partnership stated:
"In Greater Manchester, we have a clear view of the kind of growth we want and that resonates with the kind of businesses and skills we want there. We now have that critical mass of innovative businesses in our core sectors. Some of the most sizable tech businesses now feel like they belong here. Skilled talent can now move here and comfortably move jobs.
"But we understand the wraparound which will enable our key sectors to thrive, for example, the role of Greater Manchester's culture and the night-time economy in attracting tech businesses. We can't let the key sectors overshadow the service sectors. We need to lift as a whole, there's interconnectivity, not an exclusivity."
Mayor of Greater Manchester Andy Burnham said:
"We have to be much more demanding for change coming out of the pandemic, good jobs for everybody and also attracting the highly skilled jobs in frontier sectors to lift ambition all the way up through the economy. There's an entrepreneurial spirit in Greater Manchester and there always has been, but never at the expense of others.
"People want to work for businesses with a purpose in cities with a purpose. They want to work in a city that cares, but with a great nightlife and culture. All of this is important in building the regional economy."
The Rt Hon Gordon Brown, former Prime Minister of the United Kingdom said:
"Manchester is proving that it works best when it works together. You can only build where there is genuine scientific, entrepreneurial innovation taking place. The growth areas in Greater Manchester clearly show it's an economy that is ready for the future."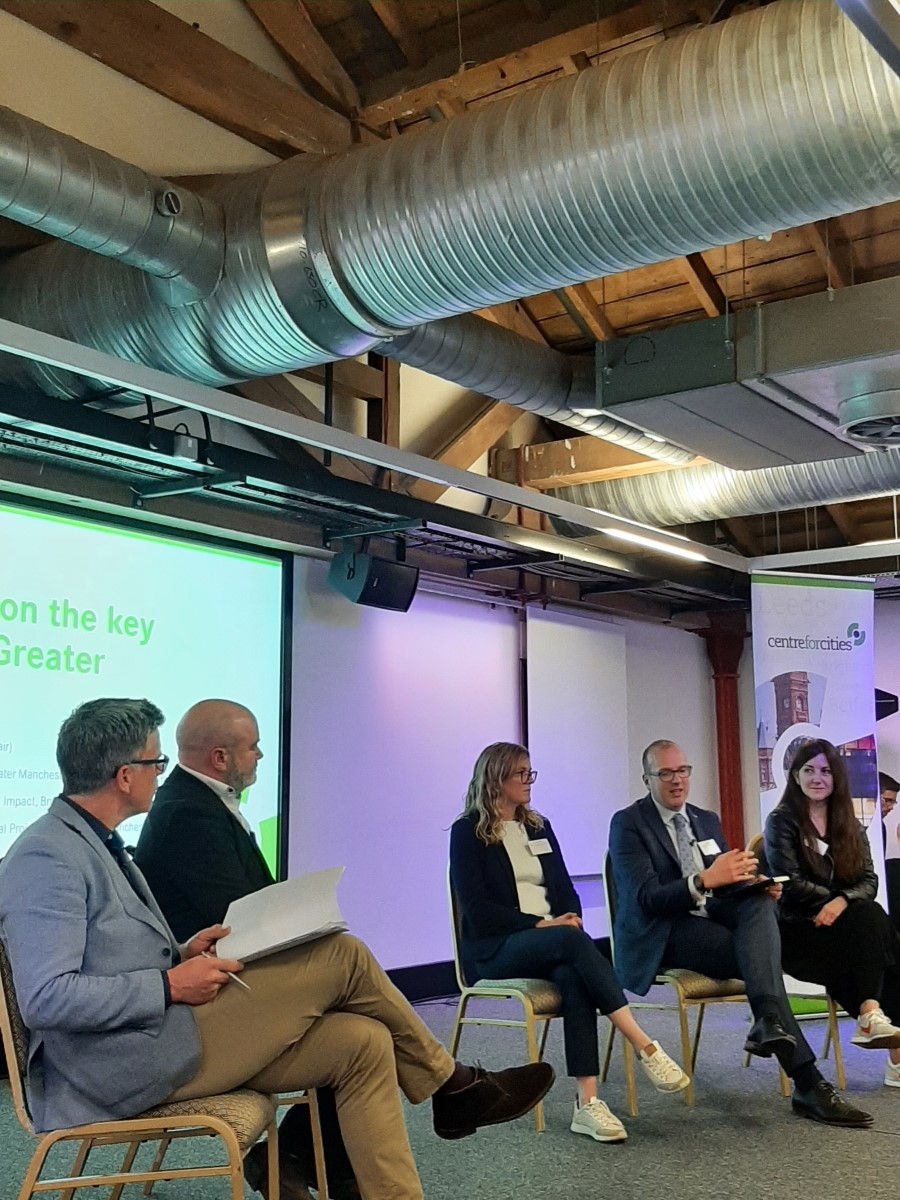 Realising Regional Growth: What next for Greater Manchester?