Andy Burnham
Mayor of Greater Manchester
Andy Burnham was elected as Mayor of Greater Manchester in May 2017 and was re-elected in the delayed election held in May 2021.
Prior to this Andy was MP for Leigh from 2001. In government, Andy has held Ministerial positions at the Home Office, Department of Health and the Treasury. In 2008 he became Secretary of State for Culture, Media and Sport, before returning to Health as Secretary of State in 2009.
In opposition, Andy has served as Shadow Education Secretary, Shadow Health Secretary and Shadow Home Secretary.
Andy lives in Leigh, Greater Manchester, with his wife and three children. He is a keen supporter of Everton FC.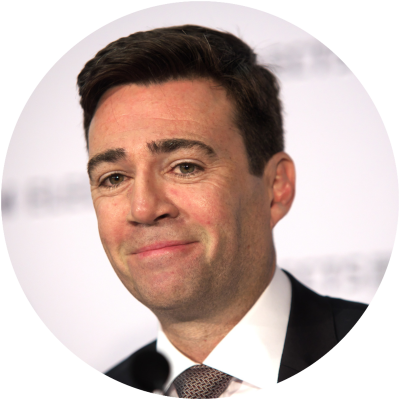 Greater Manchester has launched a new Cyber Strategy for 2023-28 that sets out how the city-region plans to build on its successes in this sector for the next five years. The five-year plan details how the city region will continue its growth within the cyber...
read more