Amanda Halford
SVP Sales, Service and Commercial Operations, Cytiva
Amanda is the Local Enterprise Partnership lead for Innovation Partnerships on Healthy Ageing.
As the SVP Sales, Service and Commercial Operations for Cytiva – formerly GE Healthcare Life Sciences – Amanda is leading the commercial organization focused on enabling customers to deliver the right therapy to the right patient at the right time. She joined GE Healthcare Life Sciences in January 2019 as General Manager, Strategy and Business Development initially focused on guiding the bioprocess, cell & gene therapy, and genomics & cellular research businesses to be even stronger partners to researchers, manufacturers and process development professionals who are discovering, developing and making precision therapies.
Before coming to GE Healthcare Life Sciences, she held the roles of Executive Vice President, Life Sciences Division and Chief Commercial Officer at EAG Laboratories a San Diego, California-based scientific services company. She oversaw a business strategy to diversify the customer base, extend market share and accelerate growth.
For 15 years she served in various executive capacities at Sigma Aldrich across both the research and SAFC businesses, leading a number of global businesses including the Chemistry franchise, the industry leading eBusiness platform and the Academic Research business portfolio.
Amanda is a strong believer in developing girls to be leaders of the future. To that end, she served as a Board Member of the Girl Scouts of Eastern Missouri from 2016-2019, where she was a Member of the STEM committee and advisory member of the strategic planning committee.
She graduated top of her class with an Executive MBA from EM Lyon and holds a BSc Honours in Chemistry from the Imperial College, London. Amanda is fluent in French and English and brings a truly global perspective having lived, worked and travelled extensively around the world.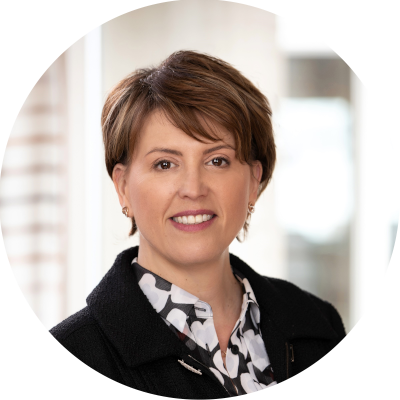 Greater Manchester has launched a new Cyber Strategy for 2023-28 that sets out how the city-region plans to build on its successes in this sector for the next five years. The five-year plan details how the city region will continue its growth within the cyber...
read more